Welcome to the
Secrets of Grindea
Wiki! This Wiki is built by the fans, for the fans, and is in no way affiliated with
Pixel Ferrets
.
Secrets of Grindea is being developed by a small team that refer to themselves as the Pixel Ferrets. The game is currently in Early Access which lets you buy the game and play the Beta. No release date has been set. Secrets of Grindea has also been accepted into the Steam Greenlight.
Contribute to this Wiki
Edit
New to the wiki? You may want to read the Help pages.
New contributors are encouraged to create an account and join the Secrets of Grindea Wiki Community.
News and Previews
Edit
For updated info given by the developers please visit the Dev Blog.
Dev Links
Edit
Secrets of Grindea.com Official Website
Desura PageSteam PageIndieDB Game Client Pages




Social Networking Sites
Featured Image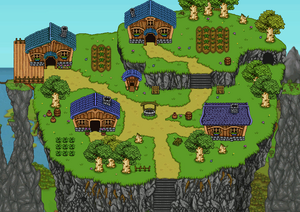 Community content is available under
CC-BY-SA
unless otherwise noted.